Welcome to TechTrader's Monthly Lucky Draw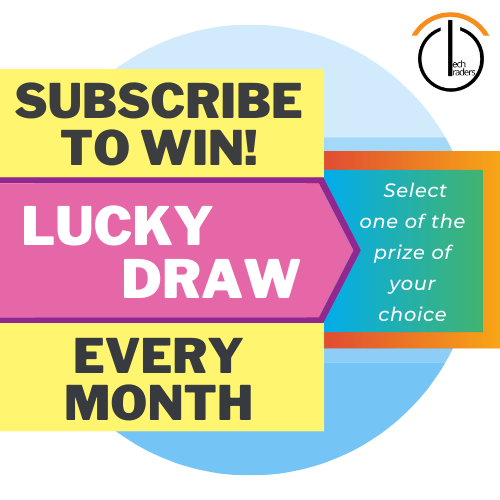 This month's lucky draw winner can choose one of the prizes mentioned below
Refurbished Kindle eReader , 6″ E Ink Display,2GB , Wi-Fi (5th Gen. Non- Touch)
Brand New Zealot S32 Bluetooth speaker, 8 Hours Playing, HiFi Sound, IPX5 Waterproof

This month's lucky draw will be out on 6th June 2021. Good luck!


Time left for results to show up!

The winner is announced on first Thursday of the month on this page and also on our weekly specials email newsletter.
Win an exciting Tech prize every month in our lucky draw.
Winners can choose one prize out of their given choice.
Every Thursday, be the first to receive special offers.