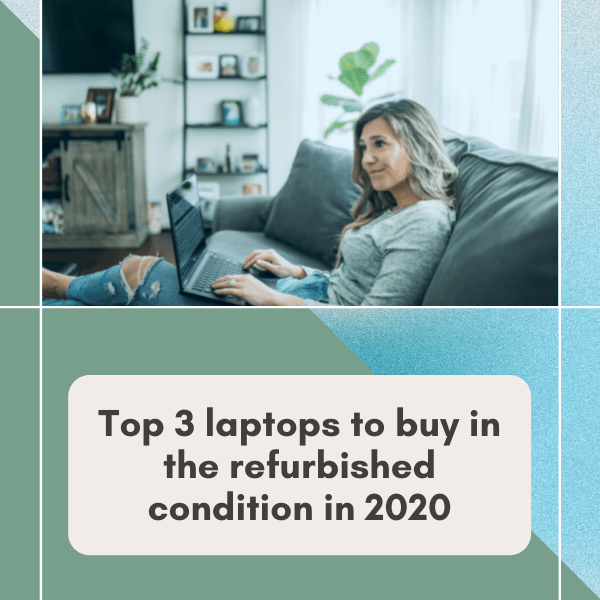 It is not always necessary to spend a fortune on flagship laptops when you can get the same performance and quality at a much lesser price. Yes, I am serious when I am saying this. I am talking about certified refurbished laptops.
I can assure you that non-functional laptops can be easily converted into reliably running machines with a few hardware upgrades and replacements.
This is one of the best Lenovo refurbished laptops that is tested and certified by high rated authorised refurbisher such as Divers Group. This notebook is best for the users looking to use the internet, web-chat, mailing and multi tasking work. This Lenovo refurbished laptop comes with anti-glare 12.5 inches HD screen that is powered by Intel HD graphics controller. The laptop also comes with Intel i5 processor, 8 GB DDR3 RAM and 256 GB of SSD storage space. Furthermore, the laptop comes with pre-installed Windows 10 PRO 64-bit operating system.
This is a certified refurbished laptop that comes with a minimum of ninety-day warranty and is supposed to work like a new. Although it is not an ultrabook, it is robustly built. It is equipped with an Intel i5 processor, 8 GB DDR3 RAM and 256 GB SSD as a storage drive and is sufficient to store your vital files. If you're keen on graphics, the laptop is equipped with 12.5 inches HD screen that provides a maximum resolution of 1366×768 pixels. The 4-cell battery offers decent battery backup and what's astonishing about this Dell latitude is that it comes pre-loaded with windows 10 64-bit Professional edition and a recovery partition to recover the OS in case of any mishaps. It is highly recommended since it is one of the best Dell refurbished laptops in this list.
If you are a coder or a software programmer and do not want to spend a huge amount of money on new laptops till you are a seasoned coder then this is the best laptop to buy. It is certified refurbished and works like a new. HP EliteBook 9480M comes with 250 GB HDD for quick booting and faster access of files and other data. Furthermore, it comes with an Intel i5 processor and a 8 GB RAM that ensures a powerful performance. This HP EliteBook comes with 14″ HD antiglare screen and comes pre-loaded with windows 10 professional 64-bit.
So that's the end of the list of top 3 best and certified refurbished laptops. You can buy them with basic to high-end specifications and make sure to check the seller details before ordering one for you. I hope you will find the list useful and post your queries and suggestions in the comment section.